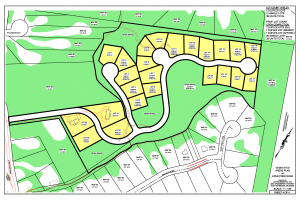 Along with our residential subdivisions, here at JC Engineering we also look into alternative developments. This land use planning is a way to get the most use out of the land for our clients.
We provide comprehensive site development in the commercial sector. Our responsibilities occur from the conceptual and design stages of a project, through the permitting and approval, and the final construction stages of a project.
"My team uses JC Engineering for all of our development projects. The service, expertise and quality of work is second to none. We highly recommend them to anyone in need of surveying or engineering services."
– Jessica Clarke
Contact JC Engineering for all of your land use planning needs.