Posts By:

James Churchill
Our Clients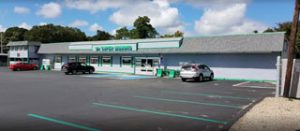 Luke's Liquors, West Harwich, MA
This property was a commercial site of 44,000 square feet more or less, with…
I used JC Engineering for a septic. They were fast and professional. I would highly recommend them!
- Mark Arone
If you're looking for a quality engineer look no further.
- Rich Capen
We needed our septic tested in order that we could sell our house. I called several local engineering firms to get the site tested and JC Engineering was the only one to call back. Needless to say they performed the test efficiently and cost effectively. I ended up having to replace the septic (over 35 years old) JC engineering did the work. It was done fast and professionally. I would highly recommend them to anyone needing engineering work and looking for professionalism, promptness and excellent work.
- Kevin P. Landry
I am a repeat client of JC Engineering. Plans for home addition and new septic a few years later. Did a great job on both, I highly recommend.
- Erin Bishop
My team uses JC Engineering for all of our development projects. The service, expertise and quality of work is second to none. We highly recommend them to anyone in need of surveying or engineering services.
- Jessica Clarke
"John churchill and his staff offer an outstanding customer experience. They were always available to answer any questions we had, and delivered quality results. I would recommend them to all whom are looking to build a home or additions, have any septic work done or to have land surveying."
- Brandon B., MA